My writing process ✒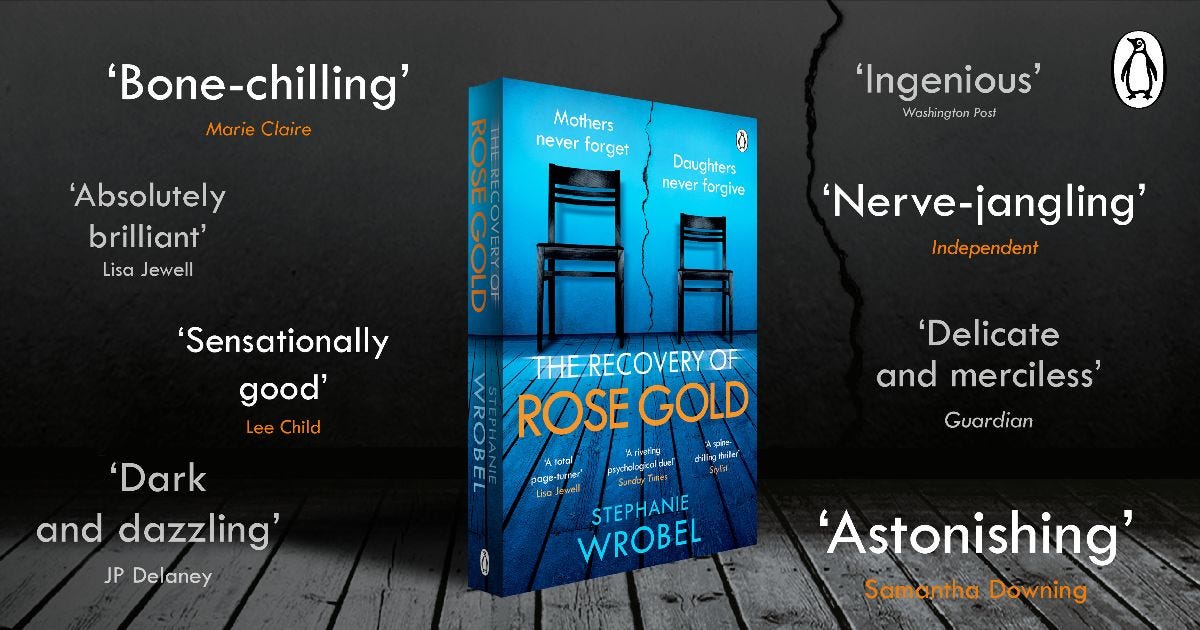 Hello again—

As my work on my second novel, This Might Hurt, is finally coming to a close, I thought it might be fun to give readers a behind-the-scenes peek into what exactly goes into the writing of a book.
I suspect a lot of people think the process goes something like this: come up with an idea, write a draft, make some tweaks, and then send it off to be proofread and printed.
Allow me to disabuse you of that notion. 😬
I came up with the idea for This Might Hurt in August 2018. Here's how the writing process went: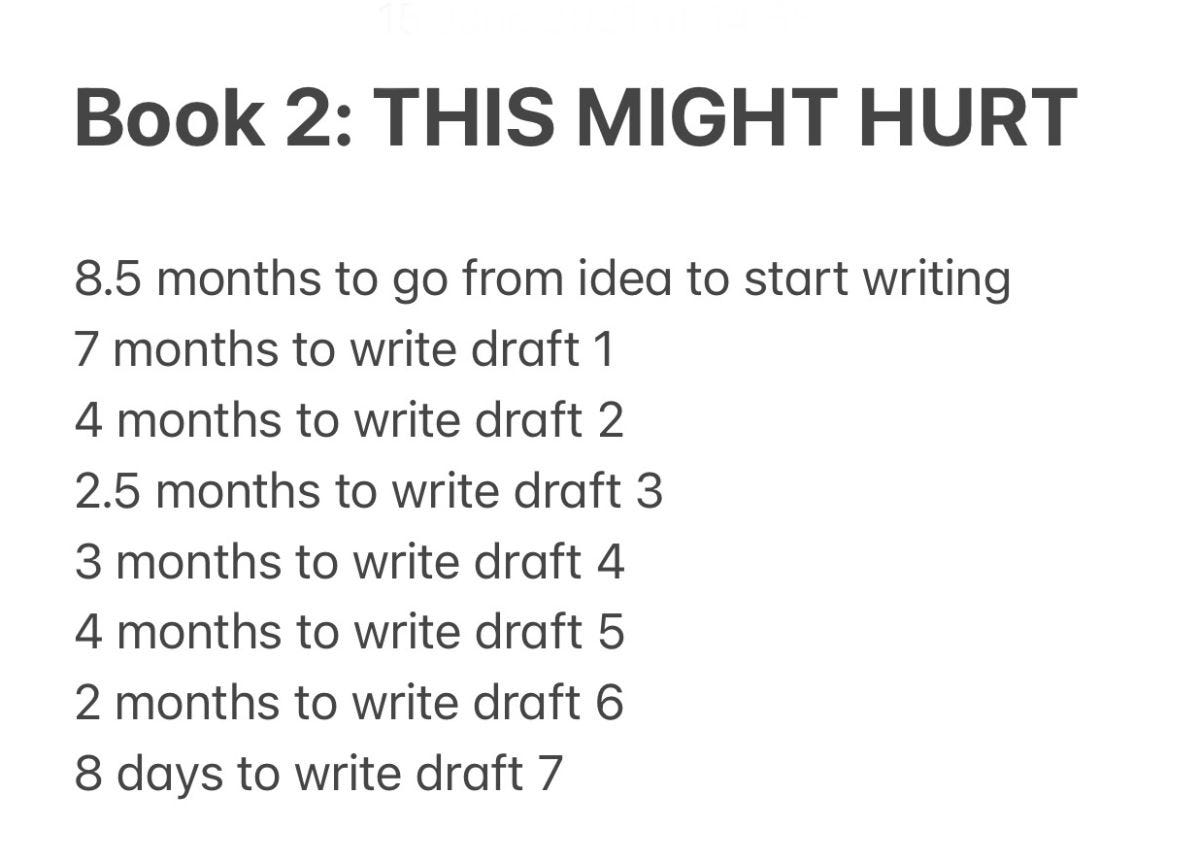 In draft 1 I told myself the story. I made up and walked around the world of Wisewood, creating its rules and norms. Or as my editor put it, "It's incredibly impressive—and possibly terrifying?—that you've developed an entire cult philosophy in writing this book." 😂
In draft 2 I threw away 60% of draft 1 (65k words!). I played with the structure by splitting the three narrators into their own sections of the book rather than alternating chapters.
In draft 3 I went back to my original structure. I nailed two of my three narrators' voices. I figured out the overarching plot.
In draft 4 I focused on my setting, enriching the descriptions, making them more interesting, less lazy. I took some subplots in a new (wrong) direction.
In draft 5 I returned some storylines back to the draft 3 version. I fleshed out the minor characters. I figured out my third narrator's voice. I finalized the plot and subplots. This was the draft where the book (finally) fell into place.
In draft 6 I smoothed out twist clues to make sure I wasn't giving away too much too early.
In draft 7 I made sentence-level tweaks to give the manuscript a final polish.
There are a hundred other things I did to each draft, but this gives you a glimpse into the process. In addition to the above, there are also a couple rounds of copyedits and proofreads still in progress. I've discarded hundreds of thousands of words to get to the final result, and I think this is more common than not. I hope every book doesn't take me seven drafts to get it right (💀), but to be honest, I'd rather write another seven than put my name on the spine of something that sucks. All in, this book will take 3.5 years to go from idea to shelf! 🥵
In some fun news from my side of the Atlantic, THIS MIGHT HURT is now available to preorder in the UK!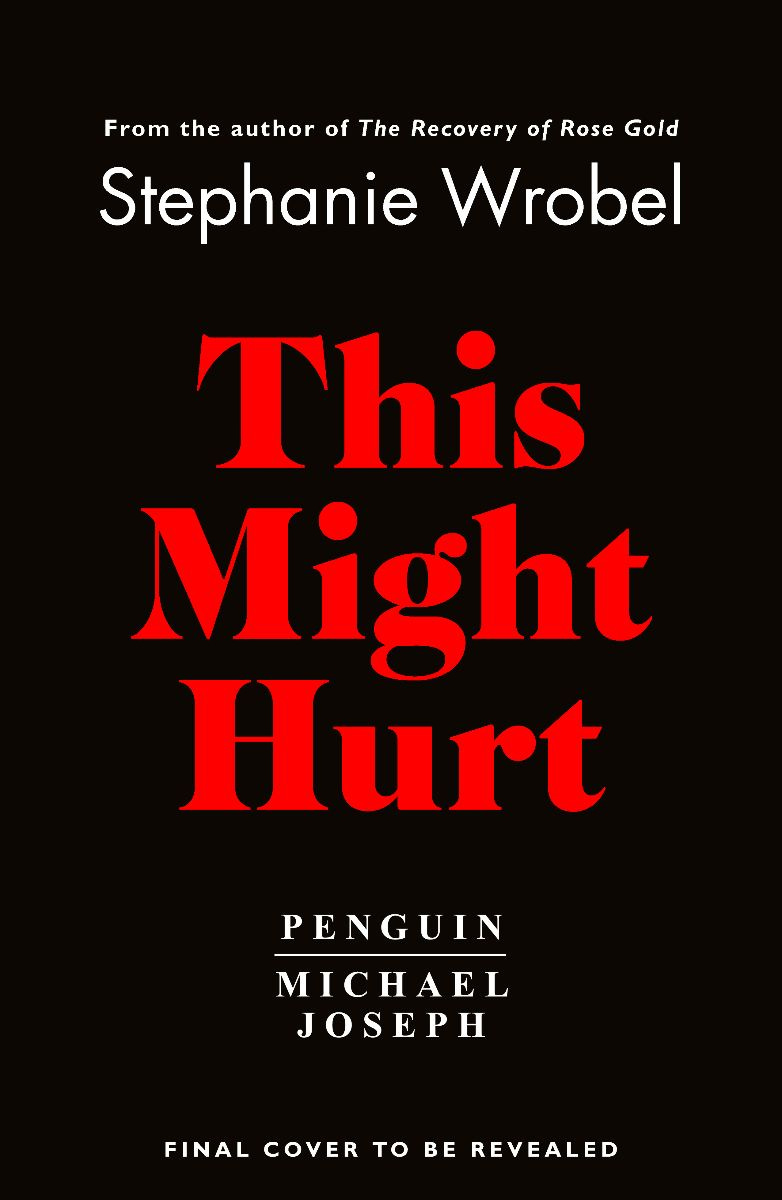 (This is just a placeholder image until I'm allowed to reveal the real cover.)
Here's the UK synopsis:
Welcome to Wisewood. Where we keep your secrets, if you keep ours.

High-flier Natalie Collins isn't the worrying type.
Unlike her younger sister Kit - who can't seem to settle on anything.
But when Kit insists on joining Wisewood, a self-help retreat on a secluded Maine island, Natalie has concerns.
Why does it forbid contact with the outside world? Is it a cult?

Then, after six months of silence, she receives a message:
Would you like to come tell your sister what you did - or should we?

Who is digging into the Collins' past? How did they discover Natalie's secret?
She will have to go to Wisewood to find out. To learn if this place of healing has more sinister motives.
Can she rescue Kit? Or might Natalie be the one who needs saving?

Because Wisewood is far easier to get into than to leave . . .

This Might Hurt is a whipsmart thriller of sisters, secrets and sanctuary and what fear will do to those we love.

TMH will publish on 3/3/22. Preorder the book here.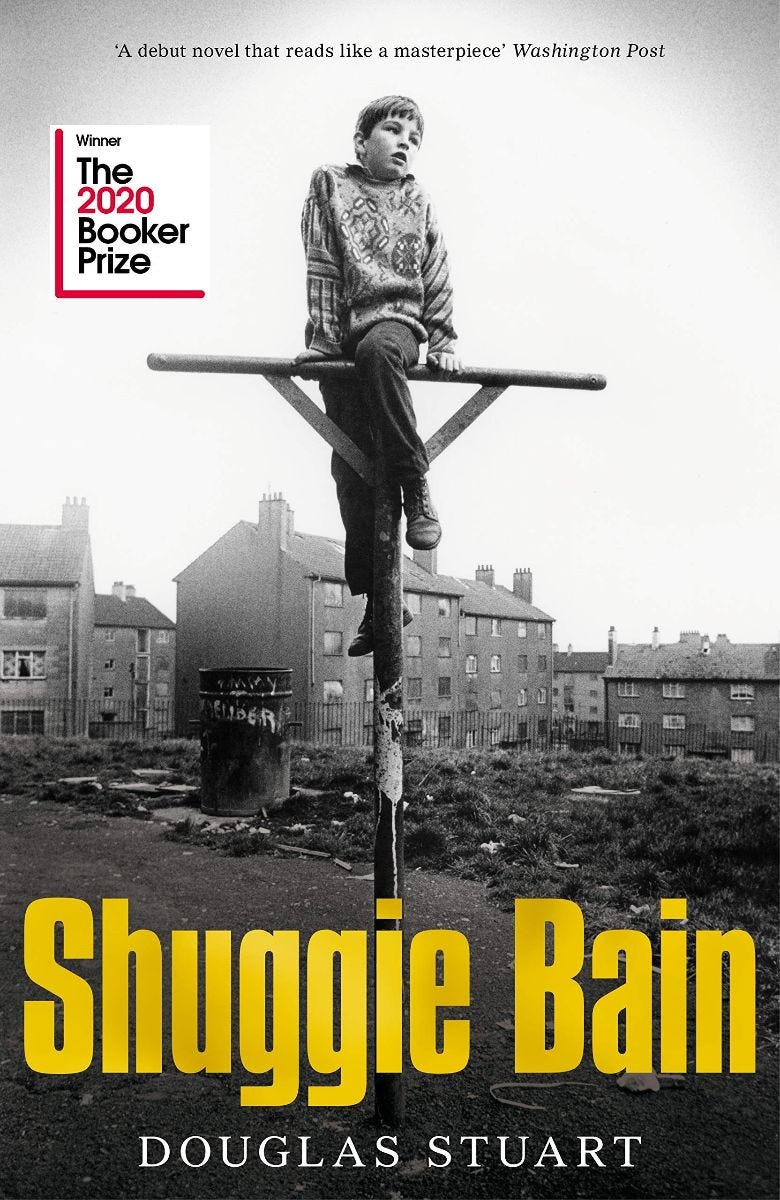 My book recommendation this time around is Shuggie Bain by Douglas Stuart. This story of a lonely bullied boy and his mother's struggles with alcoholism is not exactly a light summer read—it's reminiscent of Hanya Yanagihara's A Little Life—but my God, is it excellent. The characters in this book are so exquisitely drawn that even after finishing, I find myself still worrying about Shuggie, wondering what he's up to. Absolutely worth the inevitable heartbreak you will feel along the way.
Thanks for reading and, hey, happy summer. We made it!
You can preorder my second book, THIS MIGHT HURT, at the links below.
For US readers:
Amazon |  Apple Books | Barnes & Noble | Books A Million | Bookshop.org | IndieBound | Penguin Random House
For UK readers:
Amazon | Apple Books | Bookshop.org | Kobo | Penguin | Waterstones | WH Smith