Preorder my second book now! 🌊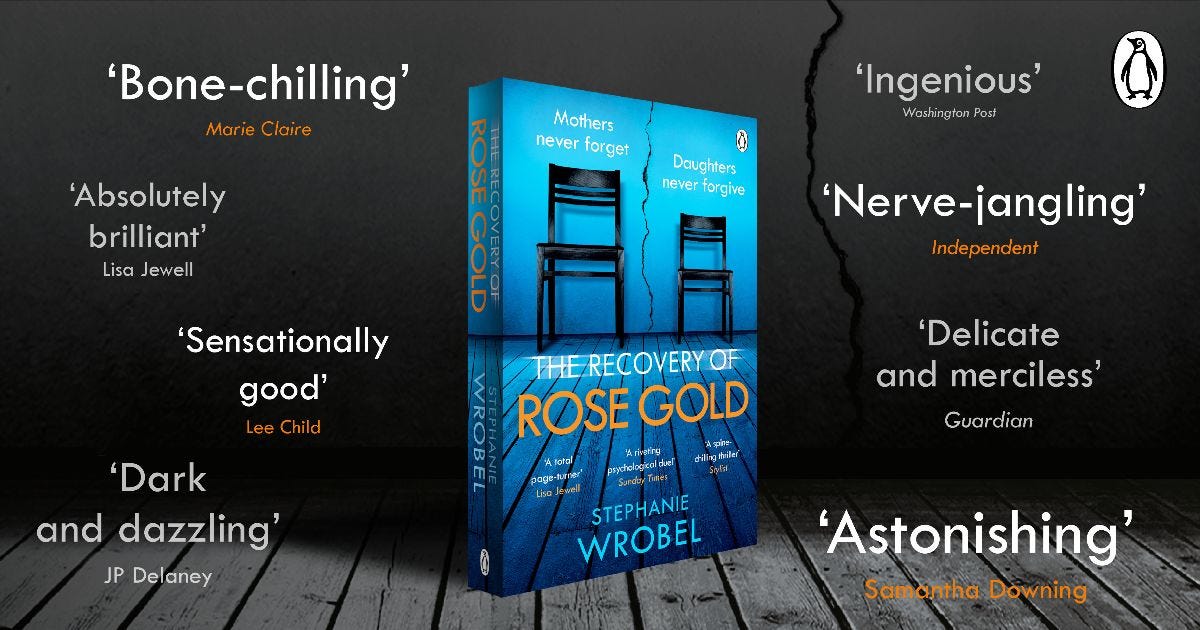 Hi there—

Spring has sprung, and I, for one, cannot get enough of this blue-sky weather (though it can be in admittedly short supply here in London). How have you been? Looking forward to summer?

I'm very excited to announce that my second novel, THIS MIGHT HURT, is officially available to preorder in the US! It doesn't publish until 2/22/22, but think of this as a gift to Future You: buy it now, forget you bought it, then it'll magically show up on your doorstep in just under 9 months. You can order it from the retailer of your choice here.

For those of you in the UK, Canada, and elsewhere around the world, sit tight! I will share the preorder links for your countries just as soon as I have them.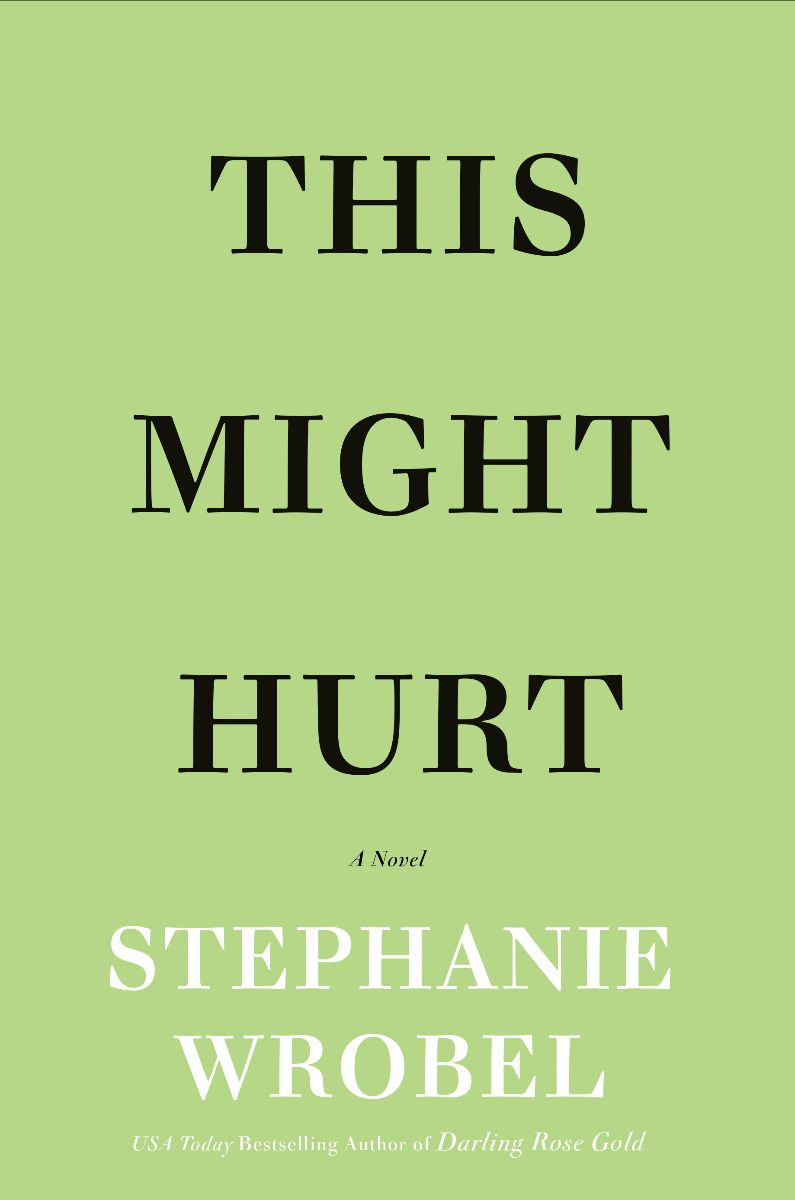 (This is just a placeholder image until I'm allowed to reveal the real cover!)
As a reminder, here's what THIS MIGHT HURT is about:
 
From the USA Today bestselling and Edgar-nominated author of Darling Rose Gold comes a dark, thrilling novel about two sisters—one trapped in the clutches of a cult, the other in a web of her own lies.
 
Welcome to Wisewood. We'll keep your secrets if you keep ours. 

Natalie Collins hasn't heard from her sister in more than half a year.

The last time they spoke, Kit was slogging from mundane workdays to obligatory happy hours to crying in the shower about their dead mother. She told Natalie she was sure there was something more out there. 

And then she found Wisewood.

On a private island off the coast of Maine, Wisewood's guests commit to six-month stays. During this time, they're prohibited from contact with the rest of the world—no Internet, no phones, no exceptions. But the rules are for a good reason: to keep guests focused on achieving true fearlessness so they can become their Maximized Selves. Natalie thinks it's a bad idea, but Kit has had enough of her sister's cynicism and voluntarily disappears off the grid.
 
Six months later Natalie receives a menacing e-mail from a Wisewood account threatening to reveal the secret she's been keeping from Kit. Panicked, Natalie hurries north to come clean to her sister and bring her home. But she's about to learn that Wisewood won't let either of them go without a fight.

If a little sisterly deceit plus creepy cult sounds up your alley, you can preorder the book now.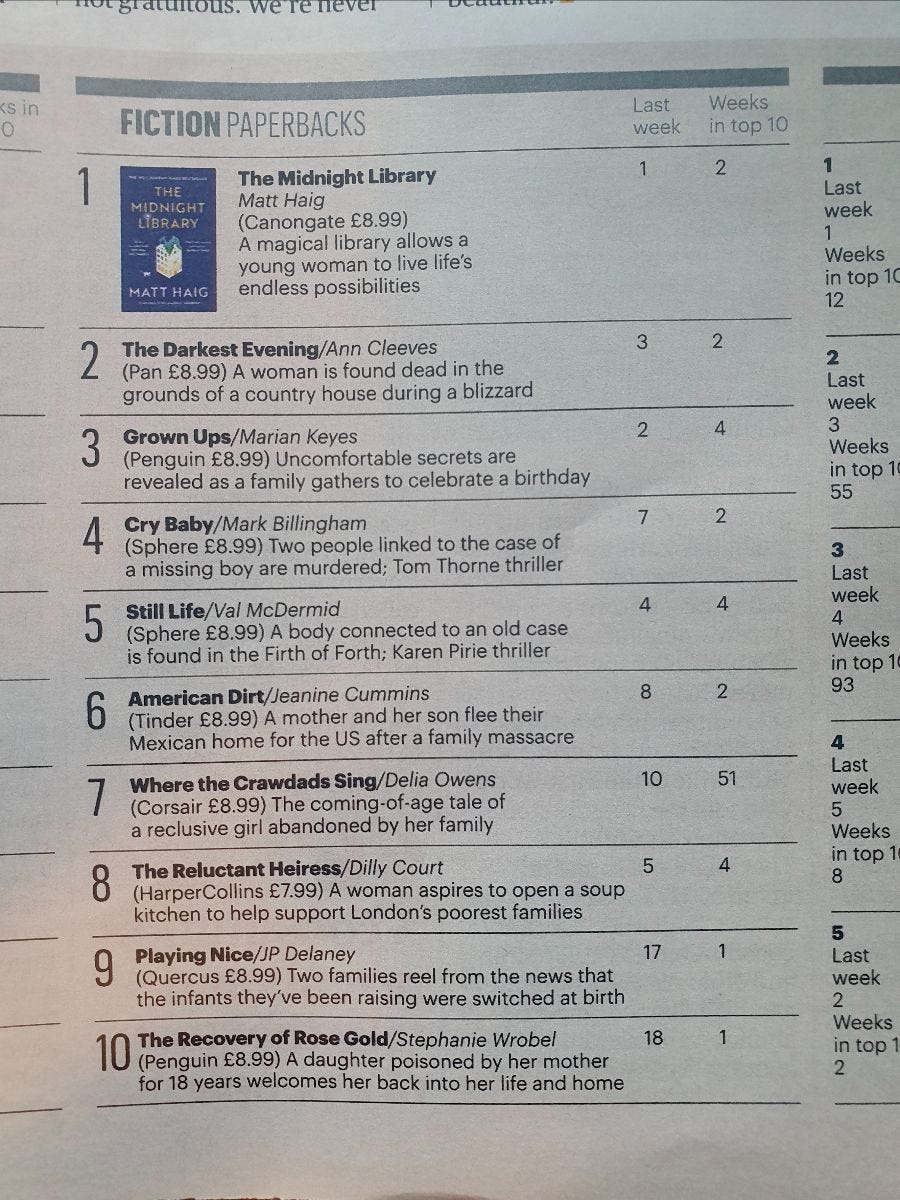 The Recovery of Rose Gold (UK) is officially a Top 10 Sunday Times bestseller! Squeaked its way onto the list at #10 back in March. 🤩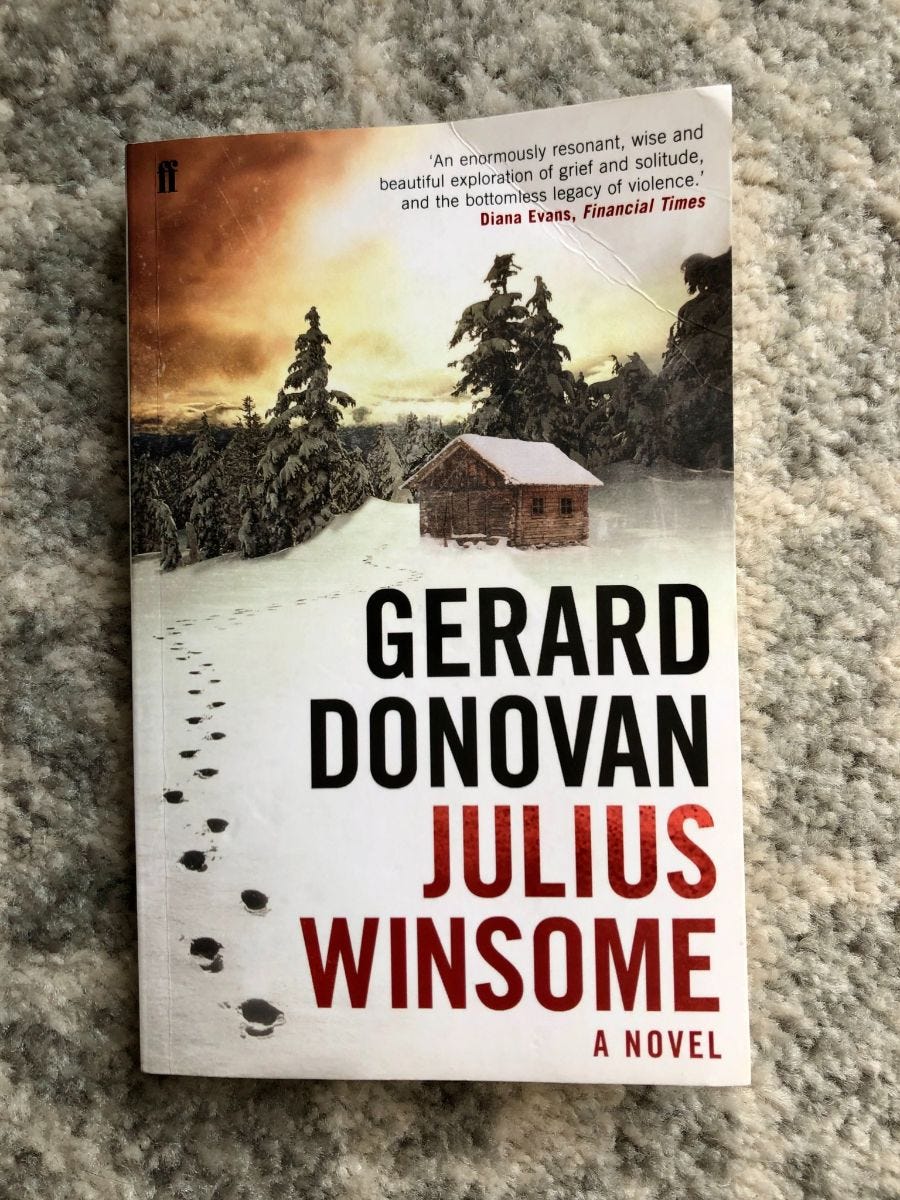 My latest book recommendation is Julius Winsome by Gerard Donovan. This one took me by surprise. I read it for research into loners (book 3 hint!) and didn't expect it to grab me the way it did. This is not your classic revenge tale. It's not plotty or fast-paced but an intense character study with achingly beautiful sentences. Warning: a dog dies in the beginning—not a spoiler, it's on the jacket copy—which sets the whole book in motion. We all know dog deaths are worse than human deaths in literature, but the author's insights into dogs and their relationships with people are just perfect.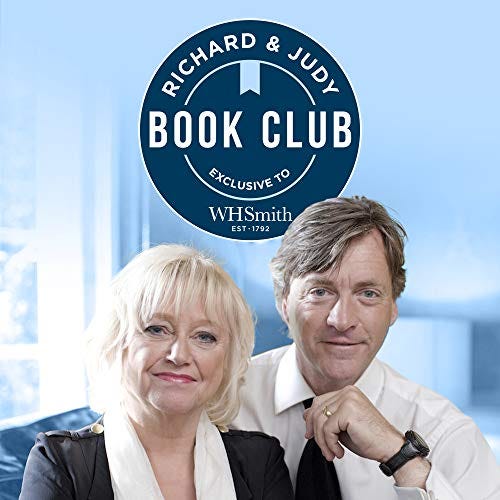 Finally, I had the recent pleasure of being a guest on the Richard & Judy podcast. You can listen to our discussion about mothers, daughters, and all things Rose Gold here.
Thanks for reading—
If you're looking to add to your bookshelves, might I suggest that you buy from a site that supports local bookstores? Bookshop.org is great for both US and UK readers. Booksellers will so appreciate your support!

Buy Darling Rose Gold in the US: Amazon | Barnes & Noble | Books A Million | Apple Books 
IndieBound | Kobo | Google Play
  Buy The Recovery of Rose Gold in the UK: Amazon | Waterstones | iTunes | Kobo