Richard & Judy pick + the title of my second book!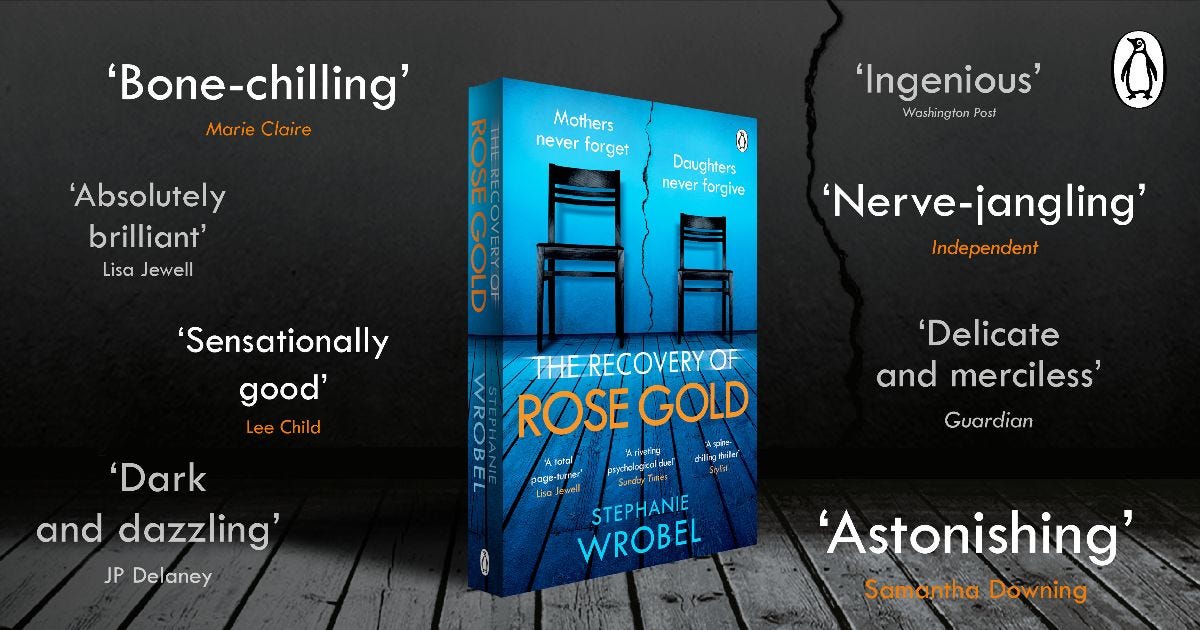 Hi there—

I hope you've all been keeping cozy this month and finding little pockets of sunshine wherever possible. If you're one of the lucky ducks living in beautiful sunny weather right now, the rest of us will try not to hate you too much. 😬

To start us off, I have some fantastic news on my side of the pond... The Recovery of Rose Gold is out in UK paperback TODAY! It's now officially available anywhere books are sold.

In other exciting news, I am over-the-moon ecstatic to share that Rose Gold has been selected by Richard & Judy for their book club!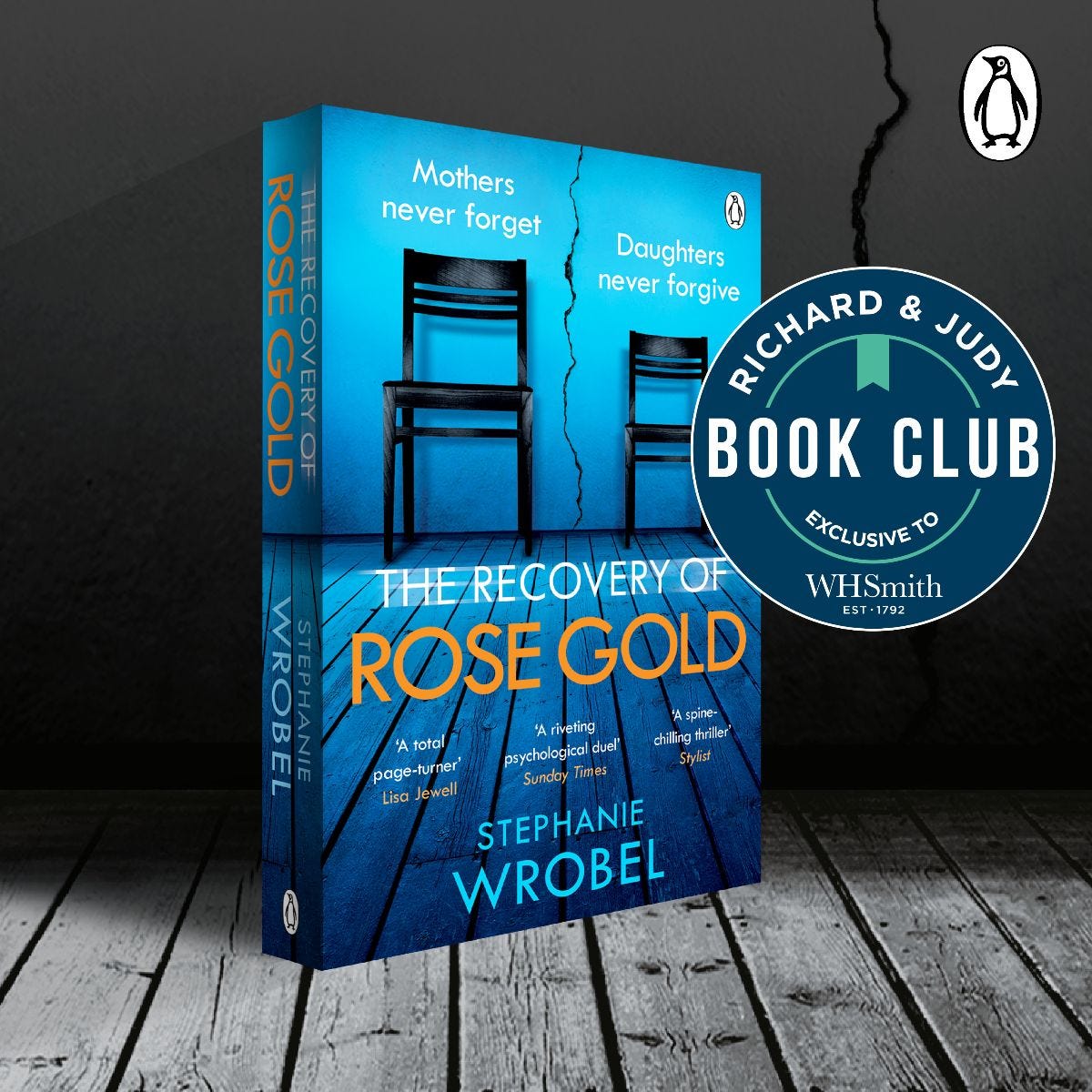 The R&J edition has a Q&A at the back, plus two deleted scenes that never made it into the final book. I've included an excerpt of the first one below. You can buy the R&J edition from WHSmith here.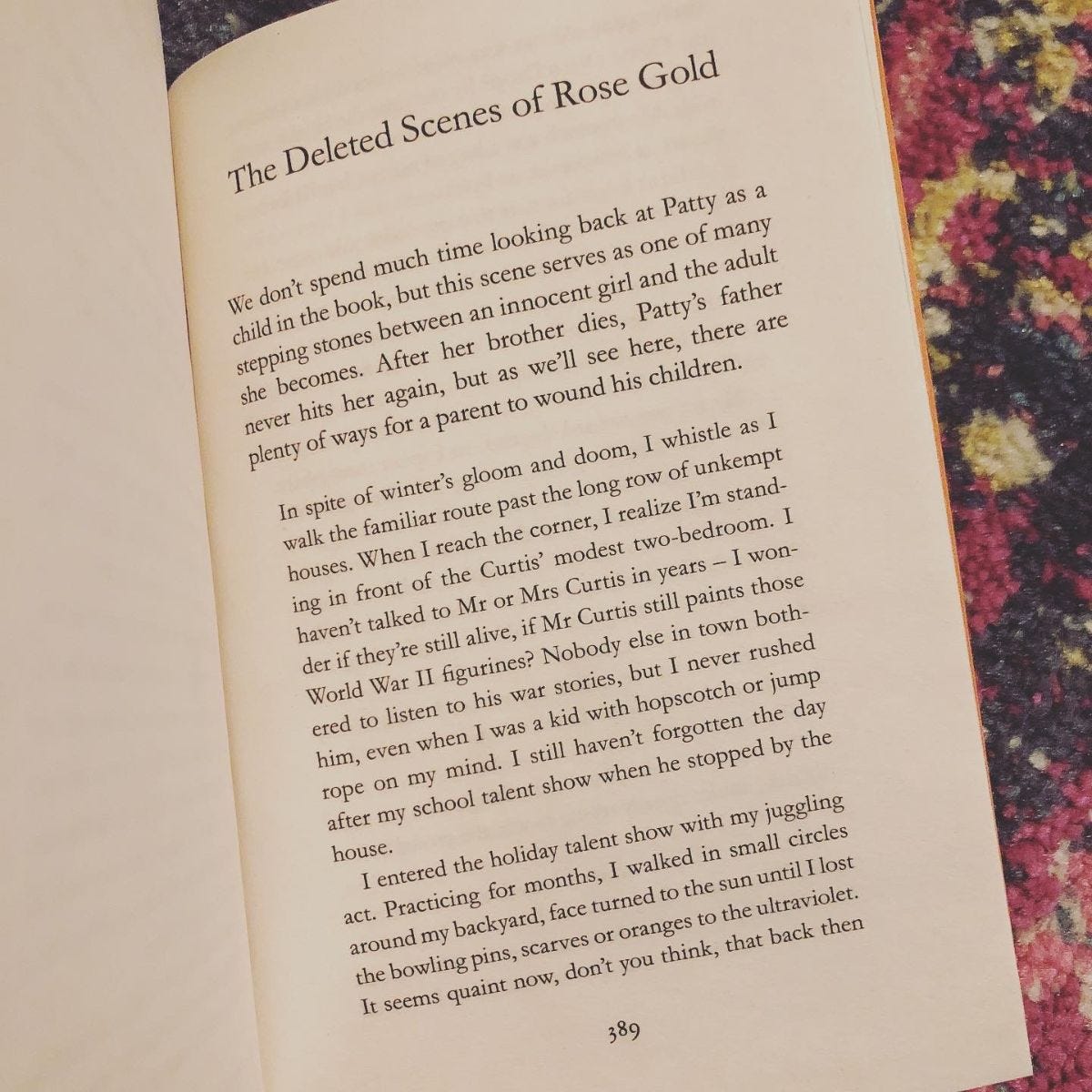 I've also gotten the go-ahead from my publishers to share with you the title of my second novel, which will come out in the US/UK/Canada in spring 2022. Without further ado...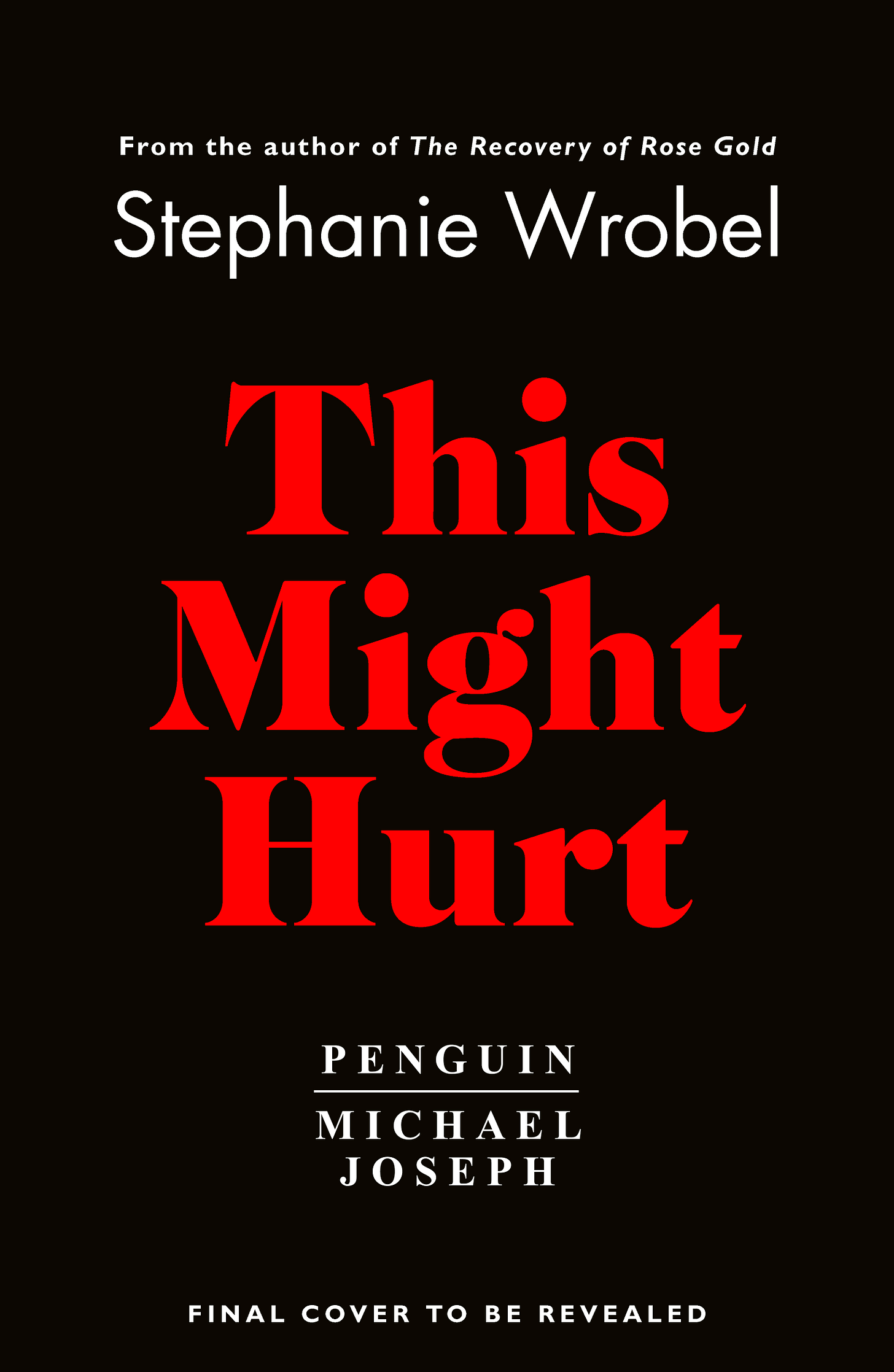 Here's what it's about:

Natalie Collins hasn't heard from her sister in over half a year.

The last time they spoke, Kit had been slogging from mundane workdays to obligatory happy hours to crying in the shower over their dead mother. She told Natalie she was sure there was something more out there. 

And then she found Wisewood.

On a private island off the coast of Maine, Wisewood's guests commit to six-month stays. During this time they're prohibited from contact with the rest of the world; no Internet, no phones, no sex, no exceptions. But the rules are for good reason: to keep guests focused on achieving true fearlessness so they can become their Maximized Selves. Natalie thinks it's a bad idea, but Kit's had enough of her sister's cynicism and voluntarily disappears off the grid.

Six months later Natalie receives a menacing email from a Wisewood account, threatening to reveal the secret she's been keeping from Kit. Panicked, Natalie hurries north to come clean to her sister and bring her home. But she's about to learn that Wisewood won't let either of them go without a fight.

More clues about the book: 📧👀🏊‍♀️⏱🪄✂️ ⚰️ 🔥🧯🔪🧊🚑🌊🚤🏝🎥⏳🩸

THIS MIGHT HURT is a story about pain and fear and endurance. It explores the light and dark sides of belief. I can't wait for you to read it.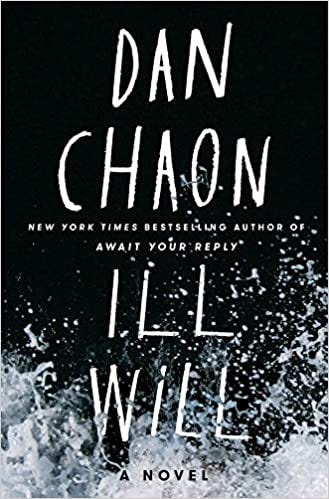 Finally, my book recommendation for this month is Ill Will by Dan Chaon. I've read this one twice now and loved it even more the second time around. If you don't like ambiguous endings or complicated narrative structures, this is not the story for you. But as someone who's read a LOT of thrillers, I loved that this one was truly unpredictable—as well as impeccably written. This is the perfect book club pick; you'll want someone to discuss theories with once you finish!
To longer, warmer days in the not-too-distant future—
If you're looking to add to your bookshelves, might I suggest that you buy from a site that supports local bookstores? Bookshop.org is a great site for both US and UK readers. Booksellers will so appreciate your support!

Buy Darling Rose Gold in the US: Amazon | Barnes & Noble | Books A Million | Apple Books 
IndieBound | Kobo | Google Play
  Buy The Recovery of Rose Gold in the UK: Amazon | Waterstones | iTunes | Kobo