This Might Hurt is out in paperback today!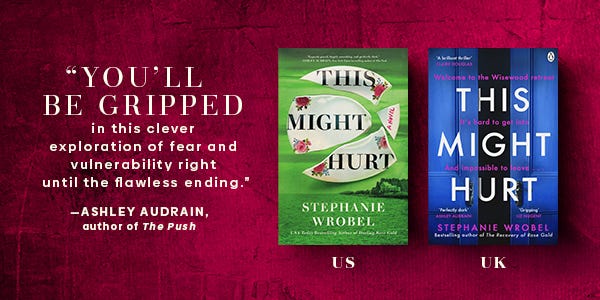 Happy new year, friends!

I hope you all had fun holidays and a relaxing break. I'm starting this year with a bang—lots of new projects in the works that I'm excited about. My theme or mantra for 2023 is "head down." To me, that means focusing on the writing, keeping my eyes on my own paper, and forgetting the rest. It's going to be a year of big output! Maybe you want to join me?

While I can't talk about the new exciting stuff just yet, I want to let you know that my second-born, below, is out in paperback in the US today! It's bananas that this book has already been out in the world for a year, and I'm thrilled for this new format to reach even more readers across the country.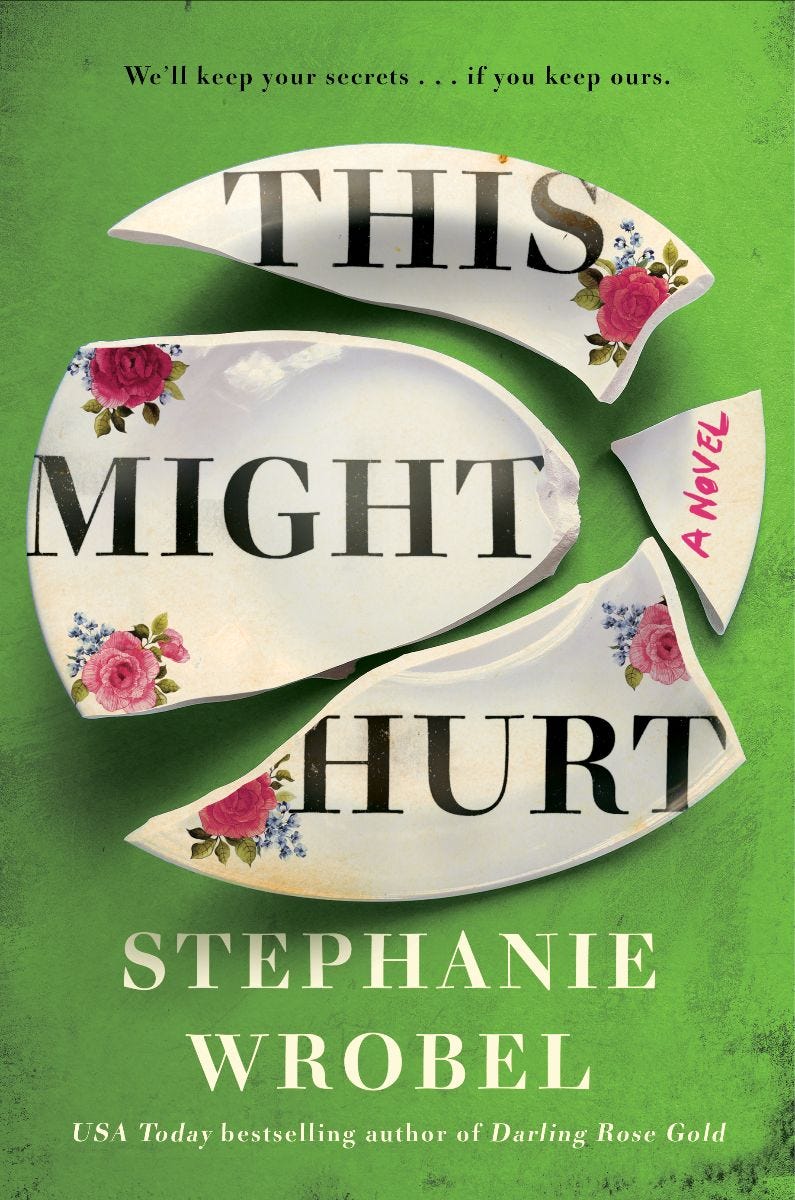 Here's what This Might Hurt is about (in case you missed the 62 other times I've summarized it):
Natalie Collins hasn't heard from her sister in more than half a year.

The last time they spoke, Kit was slogging from mundane workdays to obligatory happy hours to crying in the shower about their dead mother. She told Natalie she was sure there was something more out there. 

And then she found Wisewood.

On a private island off the coast of Maine, Wisewood's guests commit to six-month stays. During this time, they're prohibited from contact with the rest of the world—no Internet, no phones, no exceptions. But the rules are for a good reason: to keep guests focused on achieving true fearlessness so they can become their Maximized Selves. Natalie thinks it's a bad idea, but Kit has had enough of her sister's cynicism and voluntarily disappears off the grid.
 
Six months later Natalie receives a menacing e-mail from a Wisewood account threatening to reveal the secret she's been keeping from Kit. Panicked, Natalie hurries north to come clean to her sister and bring her home. But she's about to learn that Wisewood won't let either of them go without a fight.
Those of you with sharp memories may remember that in my December newsletter, I vowed to be more consistent on this platform. Look at me go—it's January, and I'm already making good on my promise! You'll hear from me again sometime in March. Until then, I raise a glass of water (ugh, why did I commit to dry January?) to you, your work, your adventures, and your well-being. I hope 2023 is truly your best year yet.
Talk soon,
You can buy THIS MIGHT HURT at the links below.

🇺🇸
Amazon |  Apple Books | Barnes & Noble | Books A Million | Bookshop.org | IndieBound | Penguin Random House

🇬🇧
Amazon | Apple Books | Bookshop.org | Kobo | Penguin | Waterstones | WH Smith

🇨🇦
Amazon | Indigo | Simon & Schuster